CREATIVITY
Creativity grounds our design process and practice philosophies. Our expression of creativity is unique to each project and to each client and responds to all criteria, opportunities and challenges.
PEOPLE
It is our practice to be personally engaged and hands-on throughout the process. Individually and collectively we are rewarded through our clients' satisfaction. The relationships and outcomes we develop are meant to last.
PERSPECTIVE
Quality design is a balanced integration of practicality, performance and visual message. Understanding the significant connection between the experience in an environment and business performance, we align our design solutions with our clients' business objectives. We design for people, for place, and for outcome.
Favorite Area Aesthetes:
"Their sculptural work dazzles and their architectural designs are catching on from coast to coast garnering high-profile commercial contracts and multimillion-dollar private commissions. But what do we love most about founders Darcy Ferrill, Shawn Trentlage and their studio-mates? That everyday folks like us still get to bask in their genius at a number of our local restaurants. And that they still office in North East Minneapolis. Now that's keeping it real."

Minnesota Monthly
A bit about our team...
TRELLAGE-FERRILL STUDIO
Our approach to our work has been to create pieces that inspire and delight. Architects Shawn Trentlage and Darcy Ferrill, along with their team of glass and metal artists, makes this possible. It is this combination of designers and artists that give us the expertise in creating and fabricating custom elements of every size.
Our approach to business is to be smart, creative, honest and effective. Our studio has an open invitation for collaborative partnerships with our clients as well as people from all creative disciplines.
---
What sets us apart...
What sets us apart from the rest is that we design, create and fabricate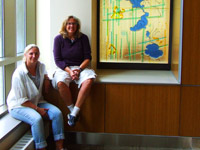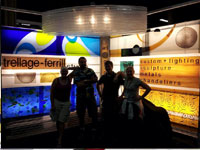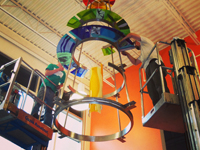 ---